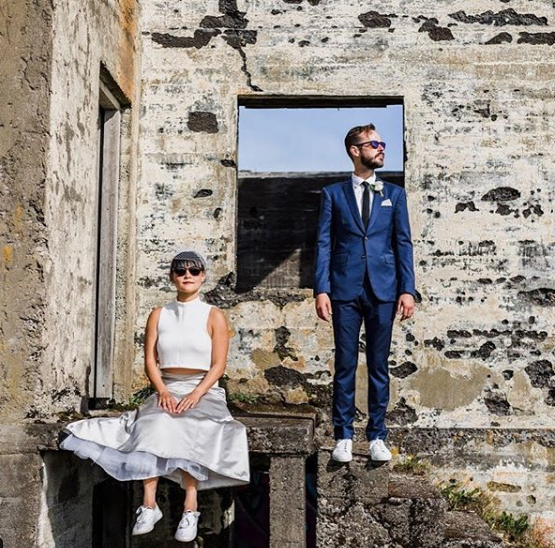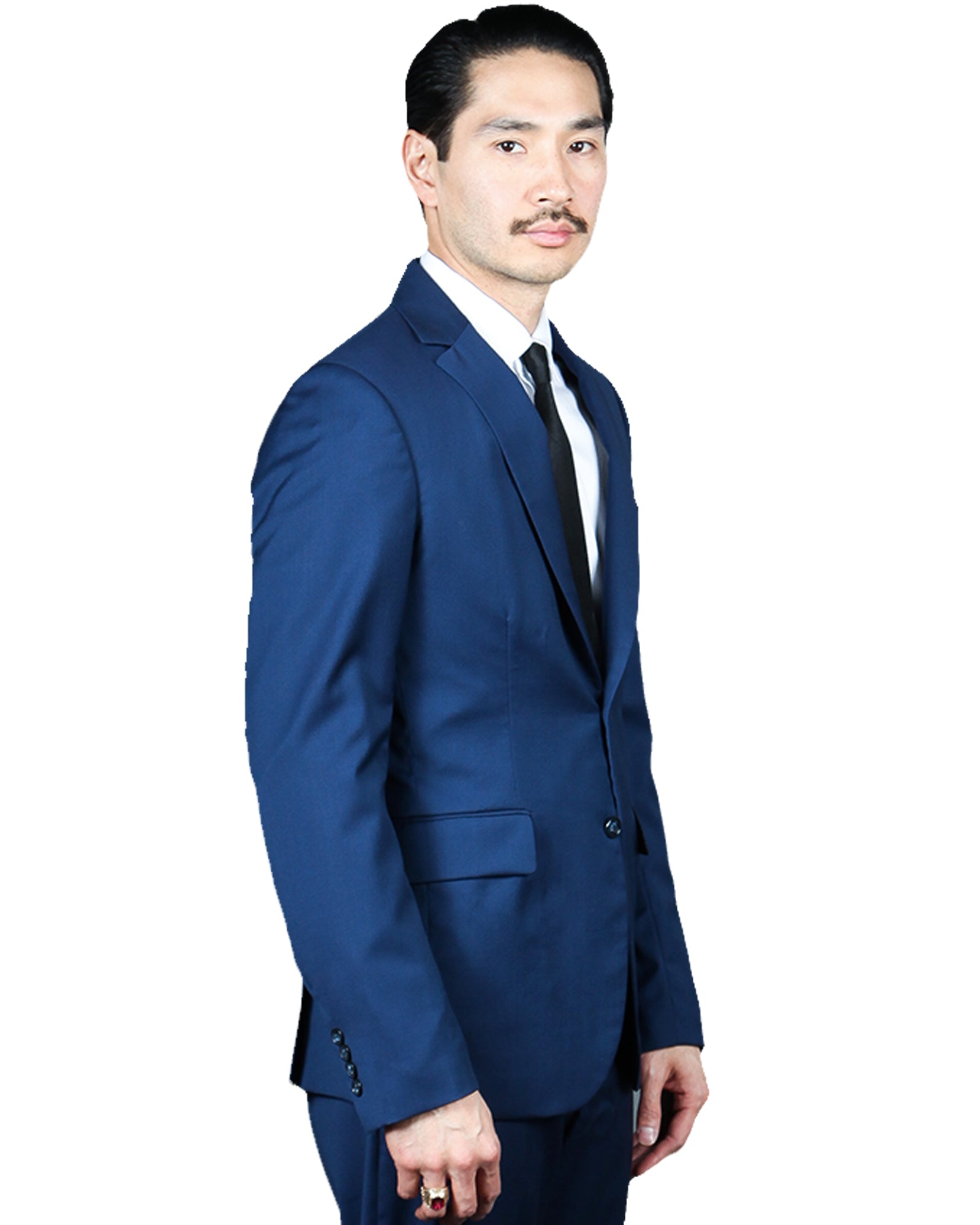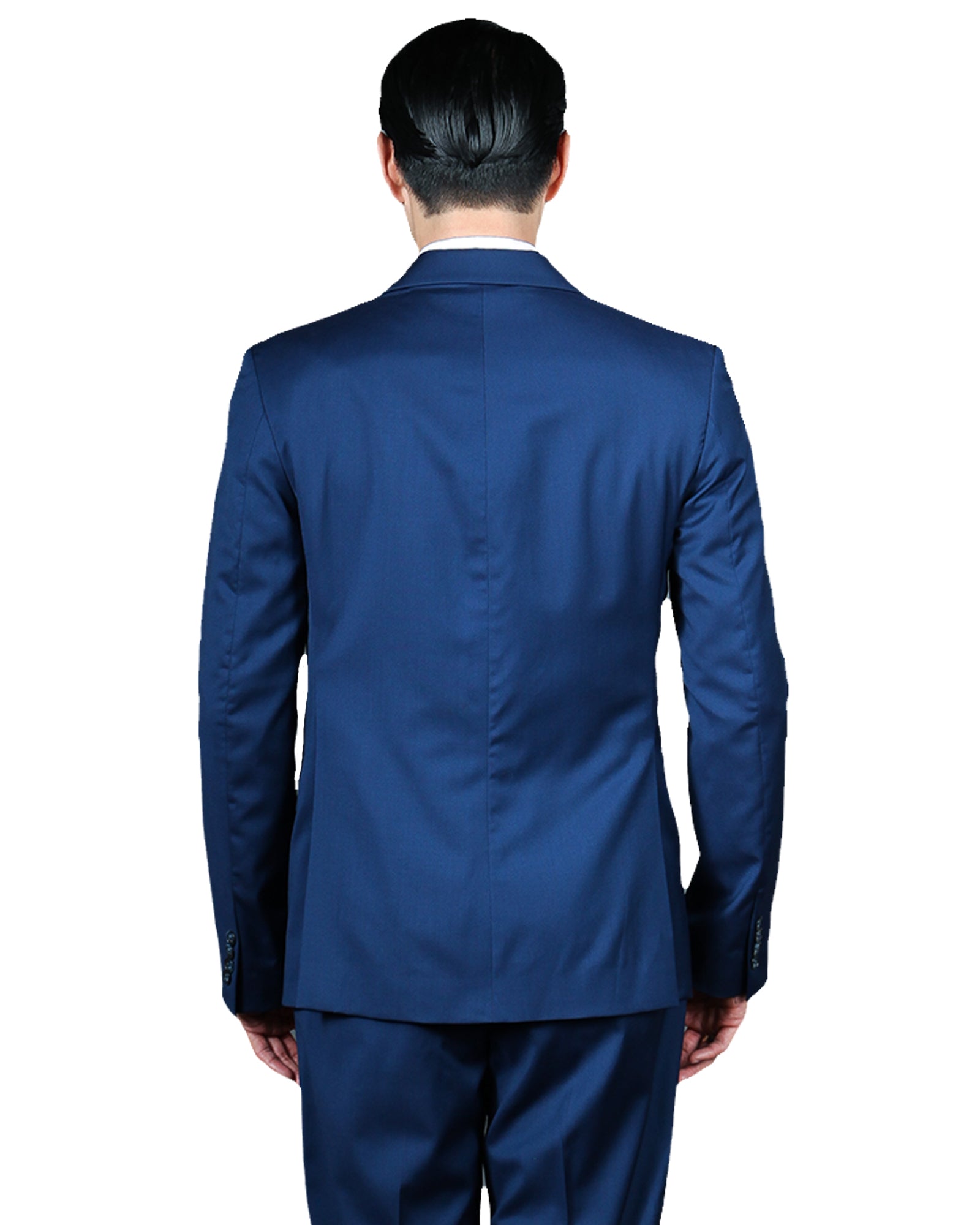 By Robert James
CUSTOM DAYTON Men's Tux or Suit By Robert James
This is our Germain custom tailored men's suit.
2 1/4" lapel. 
Soft shoulder modern construction.
Shorter in keeping with today's trend.  
Pair the jacket with the black gaberdine higher waist slim fit Moore trouser for this suit featuring a tailored waistband and inseam pockets to match as a related separate.
We are Experts at fitting and balancing each suit to your body and your legs. 
Add this to your cart to schedule an appointment for your custom fitting and we will walk you through various fabric options and make sure that this suit is tailored perfectly for your body and lifestyle!