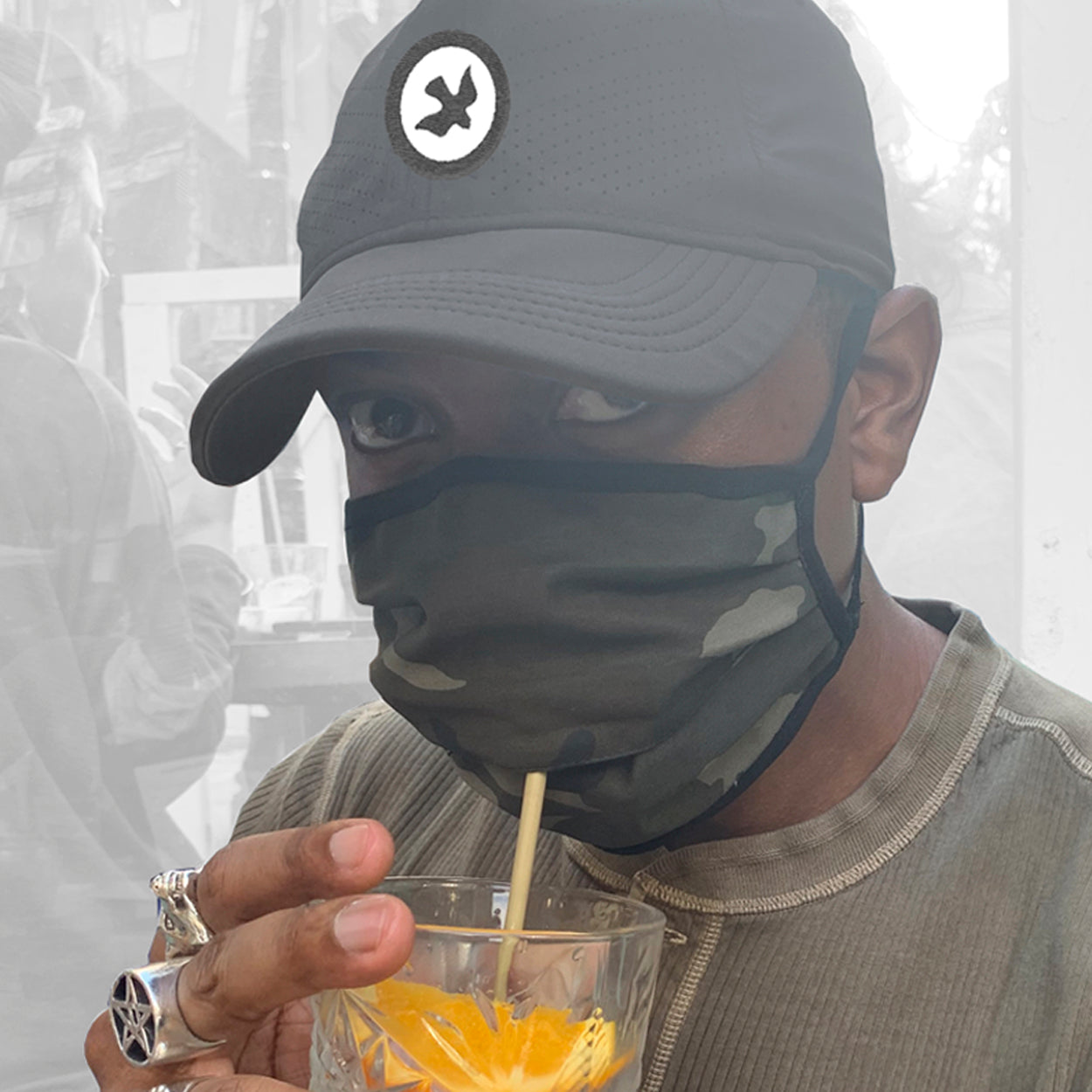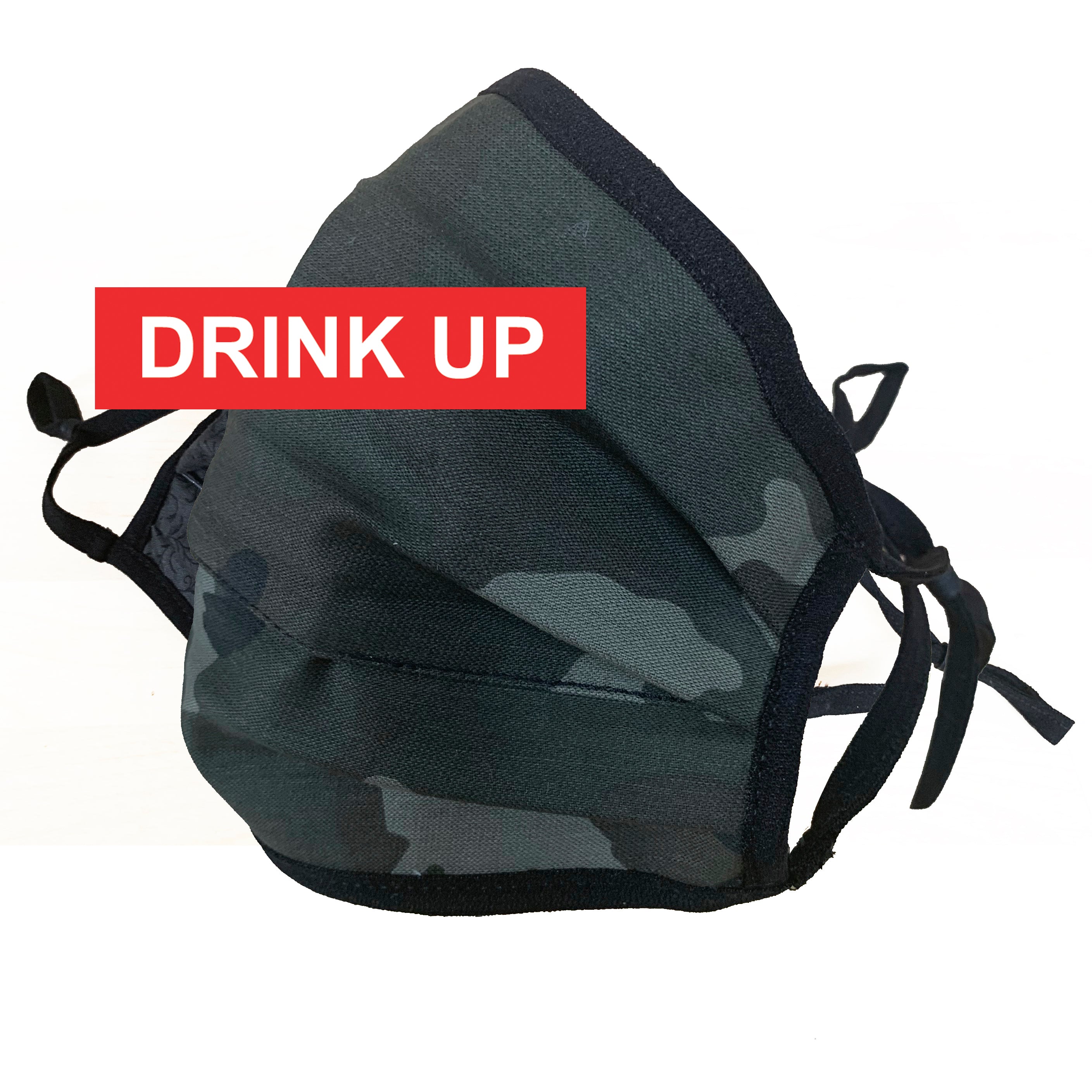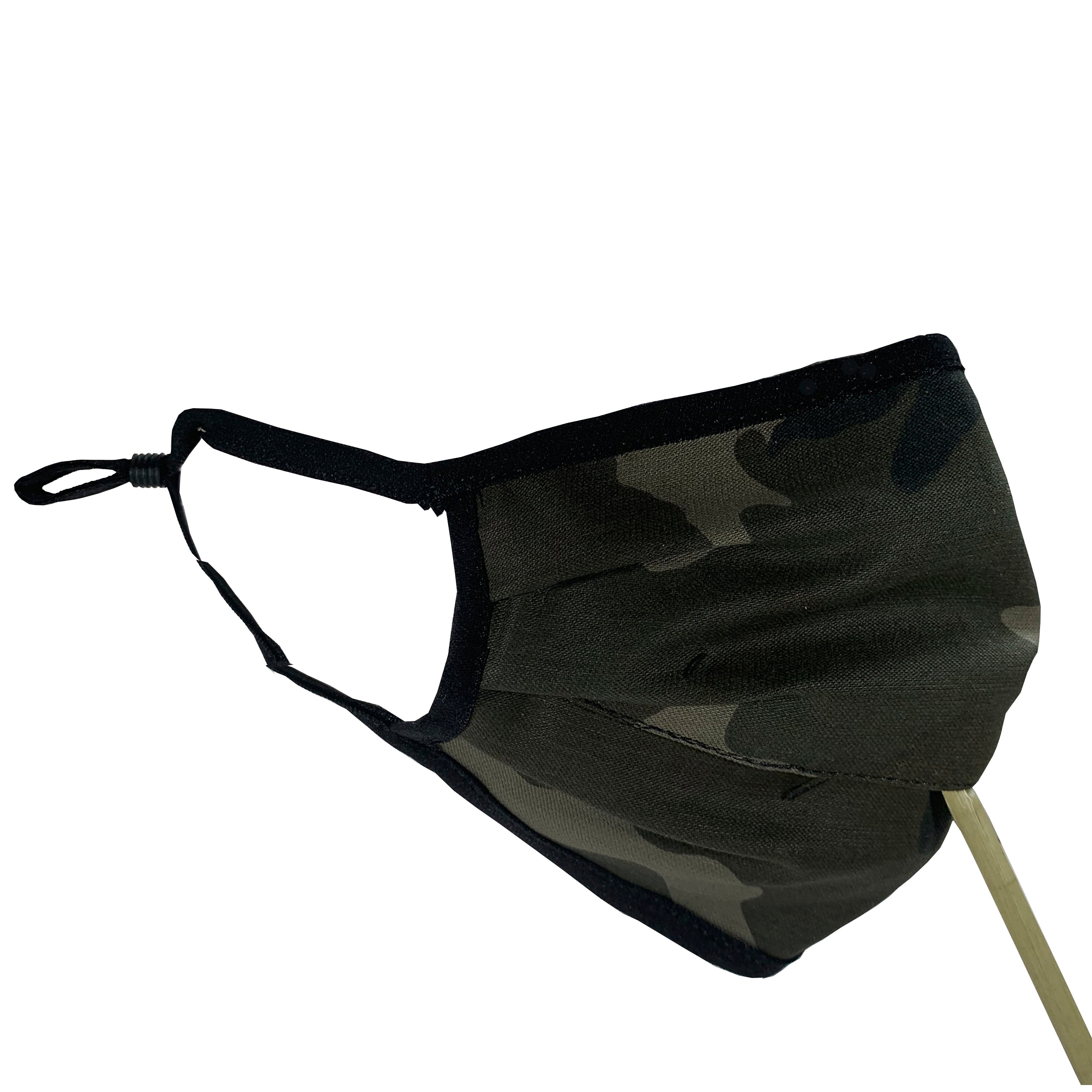 By Robert James
COTTON OLIVE CAMO Beverage / Cocktail Mask - 1 PC Face Mask
( NEW ) BRJ BEVERAGE / COCKTAIL MASK
non-medical-grade cotton masks
1 MASK  + 1 BOX OF 86 ALL NATURAL STRAWS  (while supply lasts)
HOW SIZING WORKS
M / L  - MED ADULT / FEMALE - 7 1/2" W x 5 1/2" 
L / XL -  LARGE ADULT MALE - 8" W x 6 " 
" I like the heavier fabrics in L / XL while I prefer M/ L for a cleaner more tailored look in the more elegant fabrics." - I HAVE A SMALL HEAD.  Robert James 
Commuting and travel in close proximity is back in our lives and will be increasing more and more in the coming months.  I give you a simple way to keep your mask on and still have a swig of your favorite beverage.  I give you the BRJ Beverage / Cocktail mask. 
Born in the scourge MADE IN THE GARMENT CENTER.  So  DRINK UP
During COVID my factory was closed and I could only dream of making things. In June my mom had sent me some masks she made and I started to wear them for my dressy occasions and business ventures.   One day I wondered if I split the mask and put an overlap in the pleat in just the right spot could I make a mask I could drink out of.  Then the day came and the factory reopened.  It had been so long, and I was so happy to see the ladies and all my friends in the Garment Center.   Now I was in the presents of the people that could vet my idea and make it happen.   From English to Chinese and back I go the thumbs up to give it a try.   I was so excited to make the pattern and go over it with the works artisans.  I felt good, I felt the excitement and passion that makes my work worth it, and to my delight when I returned the magic was complete and it worked.  I would continue to refine it and add structure to the mouth opening which keeps the fabric away from rubbing on your lips and helps the straw opening return to closed upon exit.  The garment Center means so much to Me and NYC Please help me support their efforts as well as put food on my table by purchasing one of these amazing masks today!   
Selling these masks will enable us to make some shirts again ASAP!



Mask Dimensions

M / L  - 7 1/2" W x 5 1/2" 
L / XL  - 8" W x 6 " 
100% Cotton Light Weight Twill
Pleated design for a comfortable fit
Washable and reusable
U.S.A. MADE 
NY GARMENT CENTER SOURCED & MADE
Non-medical grade
Care instruction
Machine washable and completely reusable. Wash up to 140°F temperature. Air drys quickly.